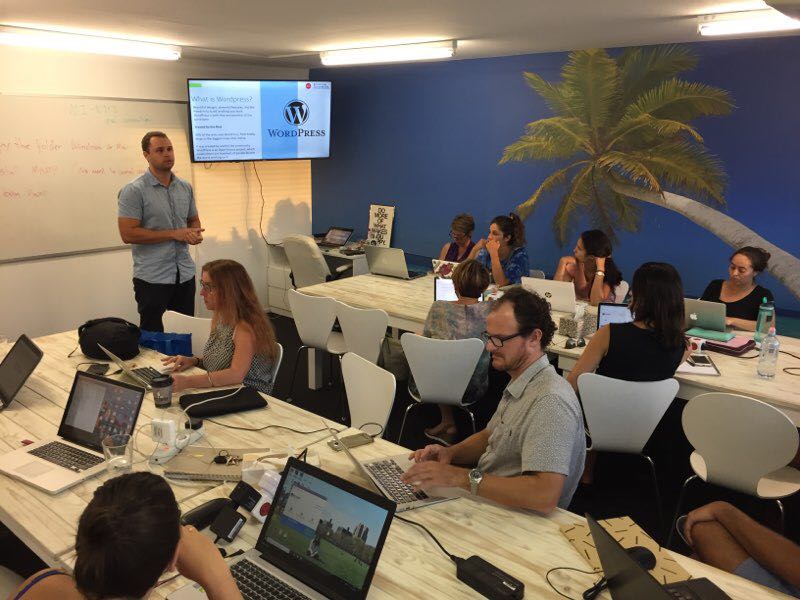 WordPress workshop
Yesterday we had the WordPress workshop.
Students, trainers, friends and the community were able to enjoy this FREE hands-on class.
The Workshop included Installing a Webserver Emulator (MAMP), Creating a Database, Installing WordPress and development!
At the end of the evening, everyone was able to create their pages, select themes, install plugins and start their own website!
Congrats guys, you rocked!
Download our presentation here: WordPress Workshop March 2018 – Hands ON